Translations
This website is translated in various languages.
This website has been automatically translated by Google in other languages. The quality of translation may be very poor in comparison to the original English version, which still may be full of typo's and errors. I need your help! Help me translate my website in your language and earn an original Aster lithograph of your choice. Choose your favorite option and click to continue your visit at www.angel-drawing.com in your native language.
Germany - Deutschland

Dieses website ist automatisch von Google in anderen Sprachen übersetzt worden. Die Qualität der Übersetzung kann im Vergleich zu der ursprünglichen englischen Version sehr schlecht sein. Ich benötige Ihre Hilfe! Helfen Sie mir, mein website in Ihrer Sprache zu übersetzen und eine ursprüngliche Lithographie Ihrer Wahl zu erwerben. Beschließen Sie Ihre Lieblingswahl und Klicken, um Ihren Besuch an www.angel-drawing.com in Ihrer Muttersprache fortzusetzen.
Spain - España
Este website ha sido traducido automáticamente por Google en otras idiomas. La calidad de la traducción puede ser muy pobre en la comparación a la versión inglesa original. ¡Necesito su ayuda!Ayúdeme a traducir mi website en su lengua y a ganar una litografía original de su opción. Elija su opción y tecleo preferidos para continuar su visita en www.angel-drawing.com en su lengua materna.
France - La France

Ce website a été automatiquement traduit par Google dans d'autres langues. La qualité de la traduction peut être très pauvre par rapport à la version anglaise originale. J'ai besoin de votre aide! Aidez-moi à traduire mon website en votre langue et à gagner une lithographie originale de votre choix. Choisissez votre option préférée et déclic pour continuer votre visite à www.angel-drawing.com en votre langue maternelle.
Italy - Italia
Questo website è stato tradotto automaticamente da Google in altre lingue. La qualità della traduzione può essere molto scarsa rispetto alla versione inglese originale. Ho bisogno del vostro aiuto! Aiutilo a tradurre il mio website in vostra lingua ed a guadagnare una litografia originale della vostra scelta. Scelga la vostri opzione e scatto favoriti per continuare la vostra chiamata a www.angel-drawing.com in vostra lingua madre.
Portugal - Portugal
Este website foi traduzido automaticamente por Google em outras línguas. A qualidade da tradução pode ser muito pobre na comparação à versão inglesa original. Eu necessito sua ajuda! Ajude-me traduzir meu website em sua língua e ganhar um lithograph original de sua escolha. Escolha seus opção e clique favoritos continuar sua visita em www.angel-drawing.com em sua língua nativa.
Japan

このwebsite は他の言語のGoogle によって自動的に翻 訳された。翻訳の質は元の英語版と比較して非常に粗末かもしれ ない。私はあなたの助けを必要とする! 私があなたの言語の私の website を翻訳し, あなたの選択の元の石版を得るのを助けなさ い。あなたの自国語のwww.angel-drawing.com からあなたの訪問 を続けるためにあなたの好みの選択及びかちりと言う音を選びな さい。
China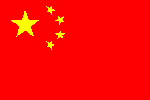 这个网站由Google 自动地翻译在其它语言。翻译的质量 也许是非常穷与原始英语版本比较。我需要你的帮助! 帮助我翻译 我的网站用你的语言和赢得你的选择原始平板印刷。选择你喜爱的 选择和点击继续你的参观于www.angel-drawing.com 用你的本国语 言。




Other Languages